If you are considering calling Gravenhurst home, bringing your business to town, and/or hiring employees who are new to town listen up.
The economic development arm of the town just launched the Gravenhurst Workforce Program to help which is super useful. Why?  Because anyone that's made the move from the big smoke or other doesn't just have status quo challenges.  Let me paint the picture this way…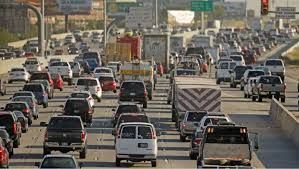 You are tired of the congestion and hear that you could live on the side of a lake, still get back to the city in 1.5 hours and have both fast reliable internet and daily courier drops, even in snowstorms, without issue (its easier to park in the woods than a city!).  Someone mentioned Gravenhurst so you did a little digging and found the retail gap analysis and realize your business could do really well here (note: check the target sectors) – beauty!  (PS Cross reference my 20 things Gravenhurst really needs too)
If it's just you (and/or fido), the dog will love you as after work walks get subbed in with swimming, canoeing and hikes  – obviously a no brainer!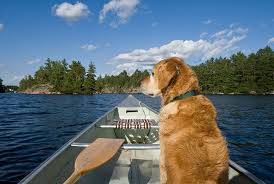 If you've got a partner and family transplanting is going to require more thought.  You chew on it for a while, and definitely will likely spend more time googling Muskoka winter.  When you decide winter wonderland is just as beautiful you broach the subject with your partner.
They reply "lovely idea but what the hell am I going to do there?  I don't know anyone.  I don't know what I'll do." Right ….hmmm.  You sit on it for a while but you're still set on the idea and that's when you find out about the Trailing Spouses program which assists the spouse of the new entrepreneur/employee directly to find their own meaningful connections and/or employment.   Um hello, what town do you know of that rolls out the red carpet for spouses?!  #Brilliant
Don't overthink it. You literally call the Economic Development department (705-687-3412) and say I read Kelly's blog post and need help making living in Gravenhurst a reality. Jeff & Julia will hook you up and here's how:
A personal one-on-one Tour of the Town and its history, introducing you to specific places, people and resources depending on their unique interests and needs.
Settlement Services, which connects you to local property owners and managers or real estate agents
Introduce you to one of our Ambassadors and you guys go grab a coffee and chat. Lo and behold, once you meet one person in the community, they'll intro you to 3 more. There are only 13,500 people currently in Gravenhurst in the offseason (35k when its warm) but add Bracebridge, Huntsville and the 5 other smaller parts of the District of Muskoka and you'll be blown away by the talent in the middle of the woods – guaranteed.
Rest assured the list won't stop there, or when you move to town. I've told you before why I moved here but the word COMMUNITY still holds strong. Everyone cares and wants you to succeed, so if you need something you just need to ask. Don't be naive; everyone is busy and in their own lanes like every other place on the planet but one of the easiest things to do is join the Facebook group Muskoka Bulletin Board and as questions come up pose them there. Before you've even had time to think about what you just posted people are making suggestions. An easy and awesome resource.
Moreover, finding and keeping employees continues to be a big challenge for businesses in Gravenhurst and throughout the province. To assist local businesses, the Town of Gravenhurst made these same support programs available as to employees of local businesses. If you are a local business recruiting employees from afar tap in and help employees and/or their families settle in, connect with local housing and find helpful resources. That part is even easier just nominate your employees by filling out this form and they will take care of it. As a business owner mega props to the ec-dev team for an incredible recruitment tool that is an incredible value add that requires no HR resources from my side. Insane right?!
Happy Moving
#gravenhurstproud